It may be a centre of international cooperation, but Geneva is not just a boring institutional town. Au contraire! This cosmopolitan Swiss city has a ton of tourist attractions and we've listed 10 must-see ones here for you!
Admire the Jet d'Eau
Originally built to resolve a water safety problem, the Jet d'Eau has existed in its decorative form since 1886. Now, it's a fully-fledged icon of the city.
If you want to learn more about this Genevan landmark, you can discover its history and key facts and figures here: Geneva Jet d'Eau.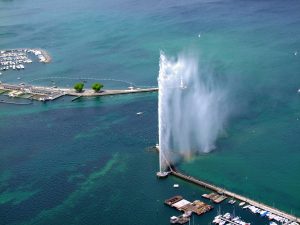 Stroll around Geneva's Old Town
As the largest historic centre in Switzerland, the Old Town is home to some must-see gems.
Here you will find landmarks such as the St. Pierre Cathedral, an important symbol for Protestantism, and the Reformation Wall, erected in honour of the Protestant Reformation – and much more.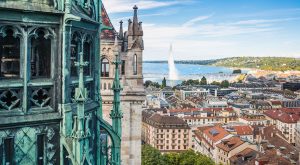 Soak up the culture
If you're after a bit of culture, you're in the right place, as the "Peace Capital" is home to many museums, as well as the Palace of Nations, the UN's European base and its second most important office after its Headquarters in New York.
For more information, we suggest you read our recommendations for cultural activities in Geneva.
Wander around the parks and public gardens
Geneva is full of green spaces, the most famous being the Jardin Anglais, where you can see the Horloge fleurie (flower clock), one of the city's attractions that commemorates its watchmaking tradition.
Of course, there are alternatives, such as the Parc de la Grange or the Parc des Eaux-Vives, both perfect for a stroll.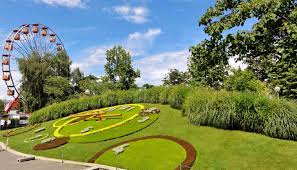 Stop by the Bains des Pâquis
On the right bank of Lake Geneva, the Bains des Pâquis are the perfect place for a swim. Located in the heart of the city, they are especially popular among locals in the summer. So if you're going to Geneva in the summer, don't miss this slice of local life!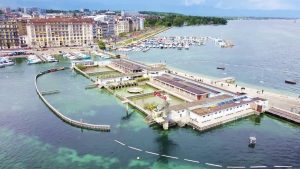 Sail on Lake Geneva
Does the idea of a cruise sound enticing? Then set sail on Lake Geneva!
An integral part of the local landscape, the lake has earned Geneva the name of "the Lakeside City". Unsurprisingly, it also merits a place on our to-do list for your stay in Switzerland's second largest city.
Enjoy some high-end shopping
Geneva is a true shopping paradise and will delight you even if you're not a shopaholic! Jewellery, watches, chocolate, cheese – Geneva is home to many high-quality specialities.
To find out more, read our article on shopping in Geneva.
Try some Swiss cheese fondue
Beyond Geneva, cheese fondue is an institution throughout all of Switzerland – it's almost difficult to escape it!
A warming winter dish, Swiss cheese fondue is perfect if you're staying in Geneva in the colder months.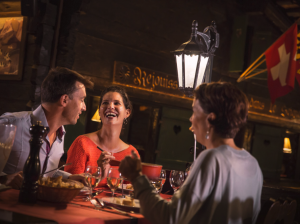 See a concert at the Victoria Hall
Built as a tribute to Queen Victoria in the late 19th Century, the Victoria Hall is the most beautiful concert hall in the city.
The downside is that you can't just walk in to have a look around: you have to attend a performance. On the upside, you'll get to enjoy its superb, world-renowned acoustics!
Explore the surrounding area
If you have the time, there is no shortage of interesting places on the outskirts of Geneva. To name but a few, you could admire the amazing view from Mont-Salève, visit the Lavaux Vineyards, or even head to Yvoire, one of the most beautiful medieval villages in France.
And there we have it! 10 unmissable activities that we recommend for your stay in Geneva – but this list is by no means exhaustive, and there are lots of other options. So, have we convinced you to visit the greatest of small capitals? Then discover Geneva with Manotel!