Press release
The Hotel Royal has launched a renovation program for its guest rooms. The first phase of this refurbishment, planned to take place over several months is carefully targeted and will not affect the smooth operation of the Hotel. Both the Hotel and its restaurant, "l'Aparté" will continue to welcome clients.
 Hotel Royal's room renovations reflect its commitment to put guest comfort first. Accordingly, Hotel Royal clients will have the pleasure of discovering a new design in the superior rooms in time for the opening of the Geneva Motor Show. Tones of grey, quality materials, Salome marble, and gilt bring the rooms their elegance.
"The choice to use high-quality materials and subdued colors is the result of careful thought, based in part on valuable feedback from our clients who are always attentive to details," says André CHEMINADE, Royal hotel Hotel's director. "We look forward to introducing them these new rooms".
 This first makeover will be ready for the arrival of spring, and is part of a broader renovation plan spanning several months. The renovations will not affect the usual operation of the Hotel or its services in any way.
Rue de Lausanne 41-43, 1202 Geneva
_____________________________________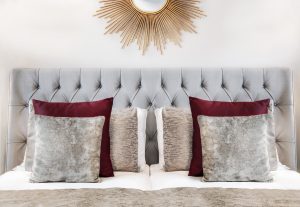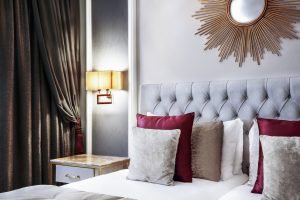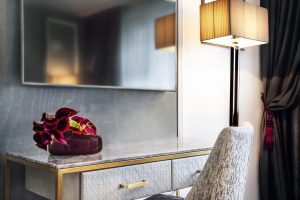 HD photos available upon request
Contact persons:
Caroline Boesch                                 Philippe Eberhard
Marketing Manager                           Cabinet Privé de Conseil SA
cboesch@manotel.com                      eberhard@cpc-pr.com
Tel. +41 (0)22 809 81 58                  Tel. +41 (0) 22 552 46 46
_________________________________________
Hôtel Royal: Located on Rue de Lausanne, a stone's throw from Geneva's Cornavin train station, Hotel Royal blends tradition and innovation. The neoclassical hotel offers guests 202 rooms and suites, two business centres, a banquet and meeting area, a fitness room with sauna and steam room, as well as parking.
At the 16/20 Gault & Millau-rated restaurant l'Aparté, our Chef Armel Bedouet introduces you to refined cuisine in an intimate setting. At the Bistro restaurant, you can enjoy traditional seasonal dishes in a truly friendly atmosphere.
Manotel: Manotel is the leading independent hotel group in the Canton of Geneva, boasting 610 rooms over its six 3- and 4-star hotels. The company employs 280 people. Between 2000 and 2012, the group renovated the entirety of its hotel facilities for a total of CHF 120 million, creating highly unique ambiences in each of its establishments. www.manotel.com